Born in a Bear Market
On Valentines Day of 2022, the Shina Token was quietly deployed, and sat virtually unnoticed for nearly two months.
When word of the female $SHIB's existence suddenly spread, she rocketed to a $30 million market cap overnight. The rest is history, as a community of believers persevered through the anguish of the bear market.
Their efforts were rewarded when a new all time high of $50 million was reached in February 2023. Today, the community remains strong at over 7,000 holders.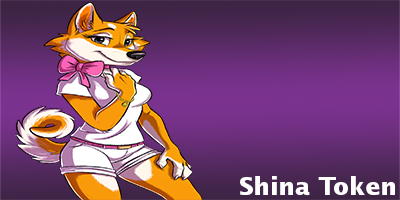 This token is unique
Ask any Shina community member, and they'll define their time as a holder as being surprise after surprise.
Every aspect of Shina is unique when compared to other memecoins. First, the anonymous development team makes no attempt to affect the price of the token. They are mostly silent, only offering the occasional update alluding to behind the scenes progress.
Instead, the community has taken marketing and promotion into their own hands, with investors paying out of pocket for billboards, sponsorships and content creation.
Even more noteworthy, is how the community has put Shina's mission statement into action by raising $50,000 for Shared Hope International, a charity devoted to fighting against sex trafficking.
Using crypto as a force for good, rather than greed, is an unprecedented achievement when you consider the amount of toxic degeneracy overwhelming the space.
The SHIBB: A Game Changer
The meme narrative behind Shina Inu, seeking to win the heart of Shiba Inu, speaks to the proposed utility of their innovative SHIBB(Shina Burn Bank.) This piece of technology aims to support charity through a charity burn mechanism, by leveraging staking rewards. It is the crypto equivalent of a 50/50 lottery, with a twist. As detailed in the whitepaper, the platform consists of two interoperating components: a staking pool and a donation pool.
In the staking pool, users can deposit their $SHIB, or $SHI, to be eligible for rewards. Your staked tokens are therefore your "lottery tickets," as the more tokens you stake, the better your odds of being rewarded. You may withdraw your tokens at any time, so long as the SHIBB contains ample liquidity (this design feature protects against bank runs.) Meanwhile, each time $ETH is deposited in the donation pool, a proportionate amount of tokens in the staking pool are burned. Half of the donations will be gifted to Shared Hope International, and the other half will be distributed as staking rewards.
Since distributions will be made every 7 days, users have an incentive to stake their holdings for the long term, hence providing liquidity for the SHIBB to burn tokens. And those longing to see a reduction in $SHIB's supply, can contribute while supporting a good cause.
They may also be able to claim a tax deduction for their donations. Altogether, the SHIBB has massive potential to become a self-sustaining, thriving, decentralized ecosystem. When this launches, the law of supply and demand can manifest in a powerful way for $SHIB and $SHI, especially as whales decide to participate.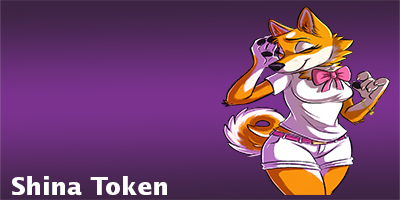 Love as the Foundation
It is apparent how "winning the heart of Shiba" will play out, as it is well known that charitable giving is highly valued by the Shiba Token community. Vitalik Buterin's legendary donation and burn, can in hindsight be interpreted as foreshadowing of what Shina has designed. The concept can be summarized in the mantra: stake to earn, donate to burn.
Furthermore, holders will appreciate that the SHIBB can expedite deflation to an extent that is not possible through any other means; it does not require anyone to forfeit ownership of their tokens or pay high transaction fees. One does not even need to hold $SHI in order to stake their $SHIB. While other projects have lured $SHIB holders with burns in exchange for investment, Shina offers use of her platform with no strings attached. Afterall, true love asks for nothing in return.
For more information, the whitepaper can be found at
Website: https://shinatoken.com/
Twitter(X): https://twitter.com/ShinaToken

Telegram: https://t.me/newShinaTokenPortal
Disclaimer: The information provided in this press release is not a solicitation for investment, or intended as investment advice, financial advice, or trading advice. It is strongly recommended that you practice due diligence (including consultation with a professional financial advisor) before investing in or trading securities and cryptocurrency.